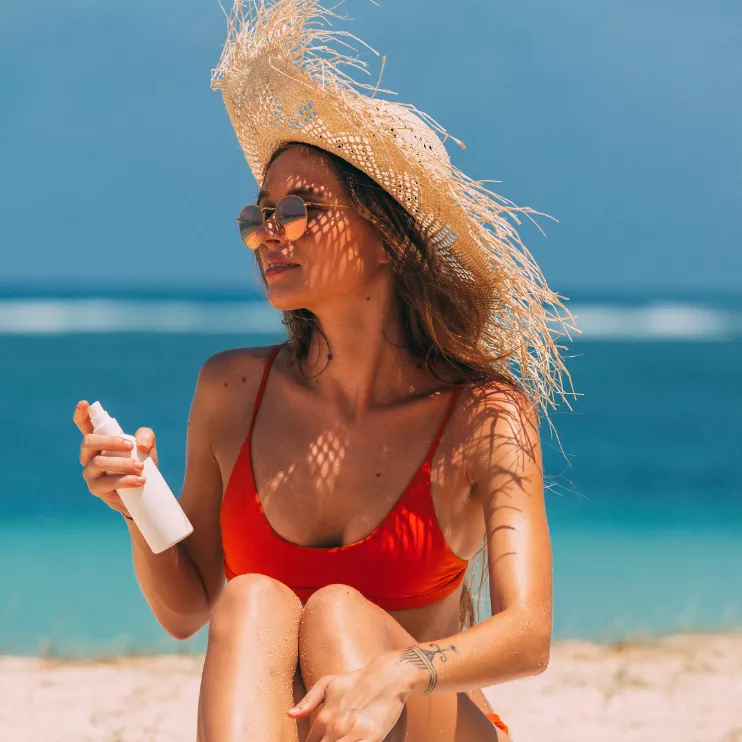 Tanning is generally one of the main contraindications for individuals with fair skin when it comes to laser hair removal. That's why it's often recommended to schedule laser hair  removal sessions during cooler seasons when sun exposure is limited, such as spring, autumn, or winter.
Why?
The Candela Alexandrite laser, which is specially designed for fair skin, transforms into heat upon contact with the melanin present in the hair follicle and destroys the hair. When tanning, melanin concentrates on the skin, which leads to burns!
If a patient is tanned, it's recommended to wait at least 6 to 8 weeks before starting the laser hair removal session. Alternatively, if they intend to sunbathe, they must use sunscreen with SPF 50 for at least 10 days after the session to protect their skin.
Regarding the underarms and bikini area, unless you tan with your arms raised and fully exposed, using Alexandrite should not pose a problem for these areas.
Fortunately, there's a plan B! If you don't want to complicate things, opt for the Candela Nd Yag laser !
The Candela Nd-Yag laser is specially designed for medium, olive, and dark skin tones, as it absorbs melanin at a lower intensity to target the hair follicle. Being less sensitive to melanin, the Nd Yag laser solely targets the most concentrated melanin element: the hair. Thus, you can safely tan while benefiting from laser hair removal.
A precautionary tip: apply a high SPF sunscreen to reduce risks and choose full-coverage swimwear to block UV rays. It's also important to moisturize your skin with a healing and soothing cream. Avoid swimming pools for 48 hours to prevent irritation from chlorine. Additionally, avoid steam rooms and saunas for a few days after the treatment.
With the Candela Nd-Yag laser, it's recommended to wait at least 2 weeks before starting the laser hair removal session.
If you've recently been sunbathing and have an appointment scheduled with EpilSoft in the coming weeks, we advise you to contact us immediately at 0470 58 14 67 or via email at epilsoftbrussels@gmailcom to reschedule your appointment.